Since common area maintenance (CAM) fees and taxes are a significant part of any office lease, any time a tenant can get some relief, it makes a big impact on their bottom line.
Through energy efficiency improvements and tax breaks, St. Paul-based Suntide Commercial Realty Inc. reduced Court International's operating costs by so much that it was able to lower the tenants' CAM and tax billing by 50 cents per square foot.
Suntide leases and manages the 320,000-square-foot Court International, which sits across from the 175,000-square-foot Case Building, and together make up the Court & Case campus. The buildings are located along Interstate 94 and Highway 280 in the heart of St. Paul's bustling Midway district.
You can't miss Court as the largest rooftop solar array in St. Paul sits atop the building. The building's football-field-size rooftop boasts a 430-kilowatt photovoltaic array to help provide the building with clean energy.
Since Suntide began its energy efficiency programs, Court has experienced a 45 percent reduction in energy usage.
"When we tell people, especially on a leasing tour, that Court International is in the 98th percentile for Energy Star for buildings in the U.S., it makes a lasting impression," says Max Currie, President and Chief Engineer at Suntide.
Kevin Peck, Senior Vice President and Principal at Suntide, agrees: "When touring new tenants, they get really excited not only about the cost savings but the idea of being more efficient and green. The energy efficiency programs are a big draw to get tenants interested in the building and get them into the building."
For example, two nonprofits focused on the environment now call Court home. "They pushed hard to be in the building because of what we've done with solar, recycling and reducing energy costs," says Peck.
Why undertake these upgrades?
"The reason we started the energy efficiency upgrades at Court International is because the taxes were getting so high," explains Barb Schuba, CFO/COO and Principal of Suntide. "We needed to find a way to offset our other expenses, so that when the taxes increased, the operating costs could decrease."
Schuba says Court is the highest-taxed building in the city of St. Paul including downtown.
"Twice over the last 10 years we've gone to Ramsey County and asked for an appeal, and we were able to reduce the taxes both times," she notes.
Because of these efforts, Suntide can pass the cost savings on to Court's tenants. Suntide informed tenants about the reductions in a letter in March as well as a blast email, and obviously, received very positive feedback.
Additionally, the building's owners were on board with the energy efficiency upgrades.
"They trust our decisions, and so when we came to them with this idea, they were very accepting," says Schuba.
What steps were taken?
Currie explored many avenues to reduce the building's operating costs for utilities, and through implementation, was able to cut Court's energy consumption by 45 percent. Some of the steps to increase energy efficiency include:
Improved implementation of Energy Management System that includes a load shed
Suntide built a load shed program within the building's Energy Management System to limit peak demand by rotating air conditioning loads in the building, floor-by-floor, during the summer months. Suntide is fully utilizing its energy management system to realize maximum energy savings without compromising tenant comfort.
"We have solar, so we have the ability to produce a lot of power on sunny days," Currie explains."Let's say you have a sunny day, and suddenly, for 15 minutes it gets cloudy. The building will automatically dial back all the HVAC systems, whatever we allow it to dial back for that period of time, to hold that peak demand at the same level. We don't incur a large peak demand charge because of a cloudy period."
Currie says that means significant cost savings.
"It's also an environmental savings because if a building does this, Xcel Energy or whatever the utility provider is, doesn't have to build as many or as large of power plants," he adds. "The buildings themselves are self-regulating to cap themselves at a limit."
LED lighting upgrades
Suntide is in the process of retrofitting all tenant lighting from fluorescent to LED. Over the last several years, Suntide converted all common-area lighting from fluorescent to LED.
"We're on our second set of exterior LED pole lights," Currie explains. "We did a set in 2012, and they were about three times more efficient than high pressure sodium lights. We just upgraded them again, and they're two and a half times more efficient than the ones we installed in 2012."
VFD control of cooling towers and core pumps for additional savings
Court is a heat pump building. Heat pumps offer an energy-efficient alternative to furnaces and air conditioners for all climates.
Court is cooled and heated with a heat pump, and the core loop, which circulates fluid to the heat pump, gets cooled and heated to cooling towers and a boiler, explains Currie. The building has about 280 heat pumps that act as independent units.
"We schedule it in such a way that if a tenant is closed every day after noon, for example, the heat pumps will shut off," says Currie. "However, as tenants are using more flex time due to hybrid work schedules, the times of low occupancy are more unpredictable. The system is smart enough to figure that out and shut down a unit, for example, due to lack of motion."
Suntide is continuing to upgrade its energy management system and find new ways to save energy through HVAC scheduling for space that has low occupancy during the day. Buildings can save energy by implementing these "smart" technologies including occupancy sensors to save energy in lighting and HVAC systems as well as improve the comfort of occupants.
Tenant engagement in energy reduction efforts
Suntide works with Court's tenants on energy-reducing efforts like shutting off large monitors when not in use since monitors burn a lot of energy, or turning off individual office lights when not occupied.
Working with janitorial staff on cleaning schedules to reduce wasted energy use during low-occupancy periods
Instead of having all the building's lights on when the janitorial staff cleans at night, Suntide directed the staff to clean one floor at a time and only have those lights on that floor on.
"That has made a big difference to electrical use," notes Currie.
Court wins award for energy efficiency
In November 2022, Court was formally recognized by the city of Saint Paul for its improved energy efficiency and Energy Star score. Suntide was named an "Energy Efficiency Change Maker" for use of its energy management system within Court.
Additionally, these cost-cutting efforts correspond with Suntide's complete renovation of Court's four-story atrium featuring lots of glass, sunlight, and breakout meeting spaces. So not only are tenants getting Class A amenities, but the rent has decreased as well.
Offering a flexible solution for brokers looking for space
"Court offers a variety of different sizes from a couple thousand square feet to 20,000 square feet," notes Peck. "We have move-in ready, speculative suites and can offer turnkey deals."
Court's location is key in attracting tenants from both downtown Minneapolis and St. Paul and suburban office markets.
"We're in a sweet spot because we've got an urban feel; you feel like you're in the city," Peck explains. "There are lots of restaurants and amenities, but we have a surface parking lot like a suburban building would have. We draw tenants from the suburbs looking for more of an urban feel, and we get folks coming out of downtown who don't want to deal with parking and safety issues."
Suntide's commitment, track record of energy efficiency
In addition to Court, Suntide reduced energy consumption at the Broadway Buildings in Minneapolis by 40 percent.
"Suntide was able to make Broadway East the #1 building in Minneapolis for energy efficiency, and Broadway West was the #2 most efficient," says Schuba.
Additionally, Suntide leases and manages 1000 University, down the street from Court, which includes energy efficient construction such as new windows, electrical systems and rooftop solar. Also in 2022, Suntide fitted 1911 Rice in Roseville with rooftop solar and a geothermal system.
Suntide has and will continue to make energy efficiency an integral part of its property management strategy.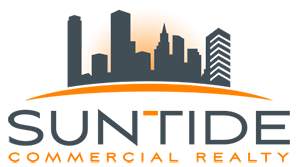 2550 University Ave. W. #416S
Saint Paul, MN 55114
Property Management  |  Brokerage  |  Construction  |  Interior Design