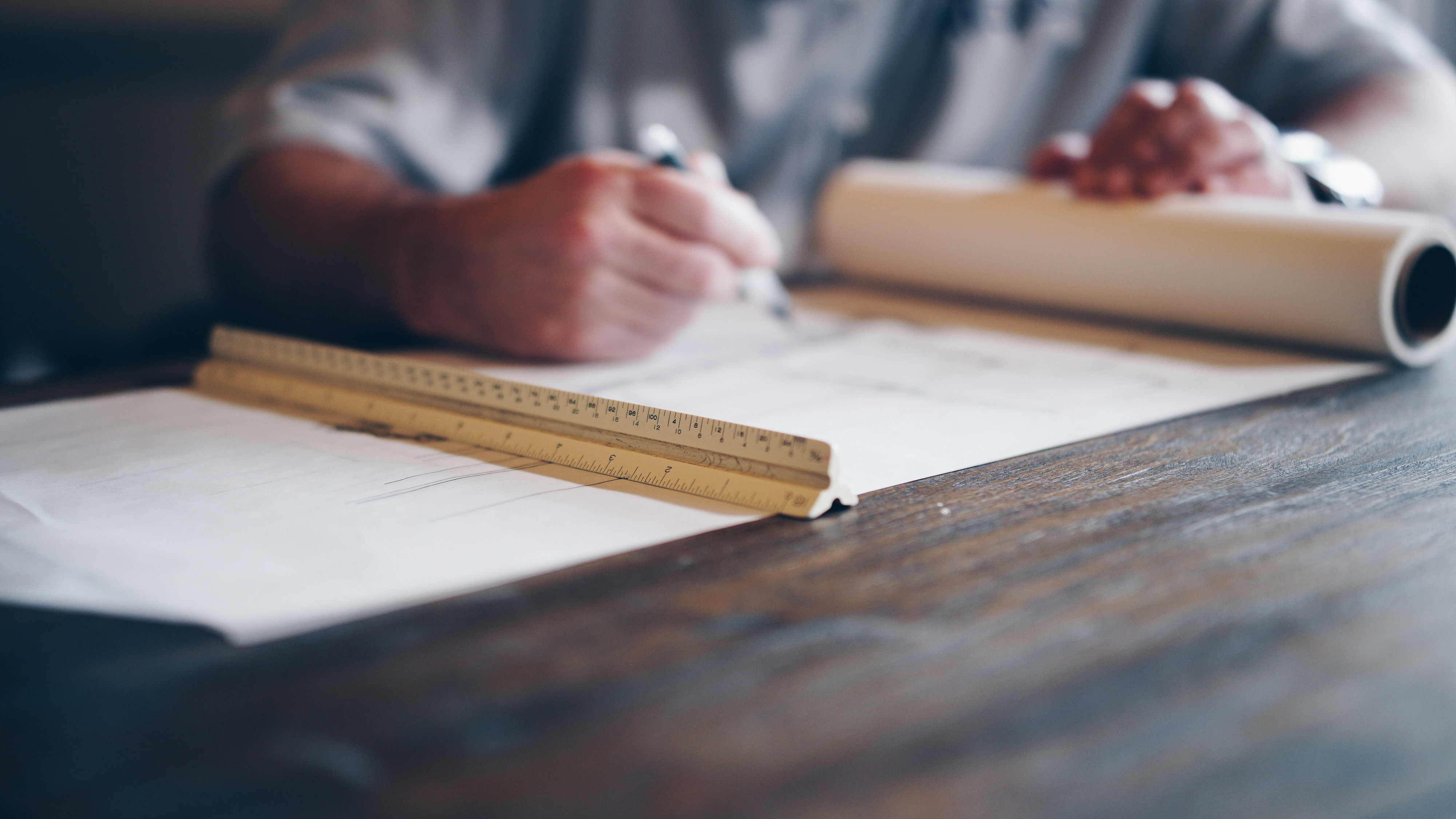 Whether you're a property owner looking to sell, a landlord looking to lease, or a business owner looking to attract new talent, there is always a reason to freshen up a business space. That's why Suntide Commercial Realty has a team on staff that specializes in commercial construction.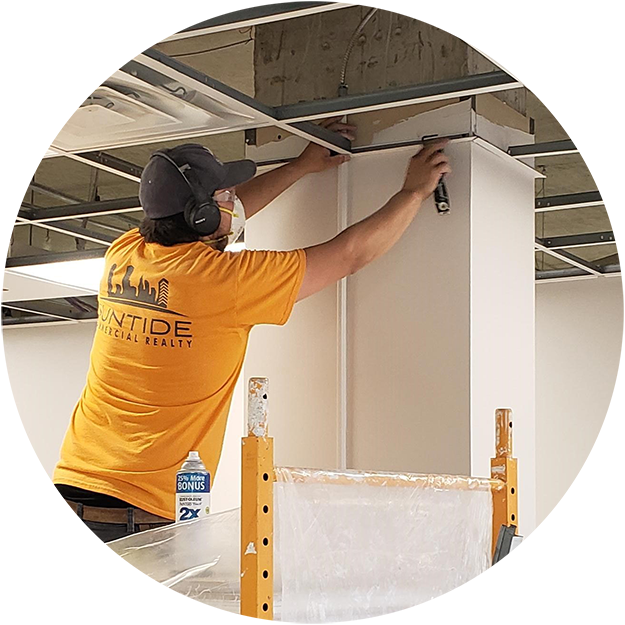 Commercial Build Outs

Because of our experience in commercial real estate, Suntide understands the value of having a construction team who has expertise in this industry. You need a construction team that understands the commercial workspace and its municipal codes yet is small enough to be flexible on timing and price. Having our own construction team and maintenance crew on staff means we can offer repairs, renovations and remodeling services to all of our clients: property owners, property managers, landlords, third party customers and brokers.
Tenant Improvement Projects
Investors, brokers and landlords alike utilize Suntide's construction team in order to update a space for a current or incoming tenant. Suntide stays on top of industry trends and can develop truly one-of-a-kind spaces that look great and increase occupancy.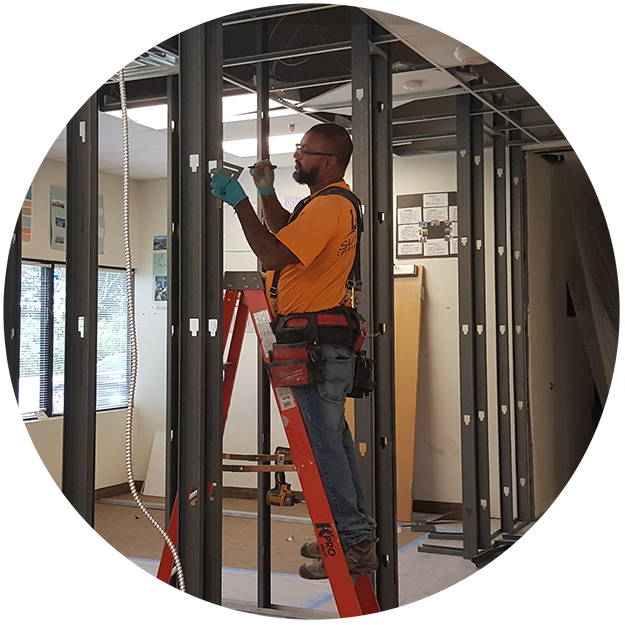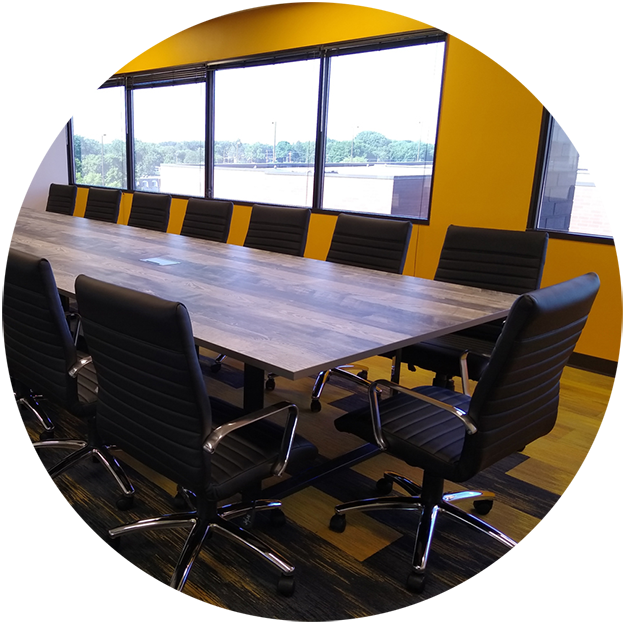 Remodeling
Suntide works closely with business owners to develop professional custom spaces. We'll listen to your needs and develop a space that reflects your company's uniqueness and personal brand. We also take great care to provide a safe and comfortable work environment for your employees and customers.
Space Planning & Interior Design
Archimea Interior Design Services is the interior design branch of Suntide Commercial Realty. Having interior designers in house means our construction team has full access to Archimea's designers and their expertise. Archimea's services include space planning, conceptual renderings, pricing plans, construction drawings, as well as furniture and material selections. The ability to collaborate with interior designers makes the entire remodeling and renovation process incredibly cost efficient and turn-key for our clients.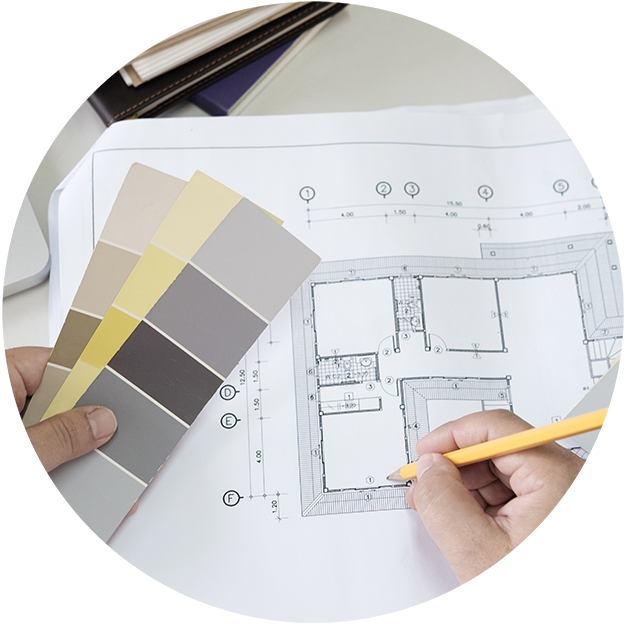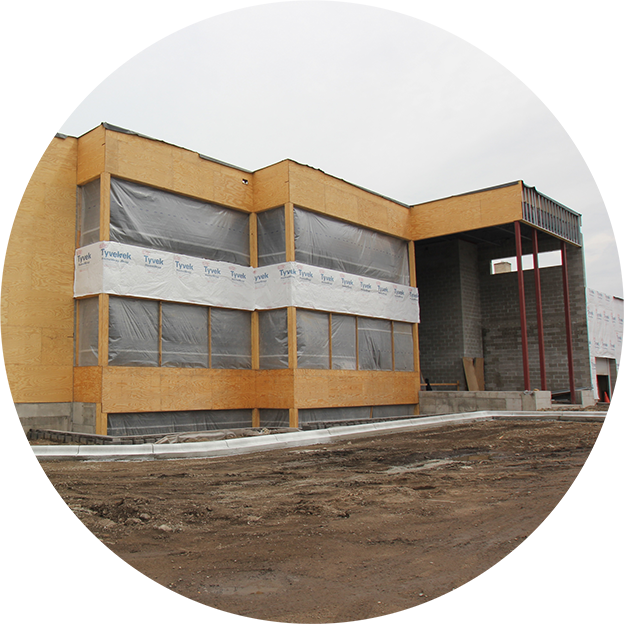 Renovation & Redevelopment
The best part about Suntide construction is that we're completely flexible. Whether you need something as simple as painting, HVAC, plumbing or carpet installation, we can do that. But Suntide also has experience in larger projects like redevelopment, office expansion and warehouse conversions. We've constructed exercise rooms, common areas, conference rooms, bike storage and shower facilities. Some of our more creative endeavors include patios, mezzanine and green spaces. Suntide can provide general contractor, construction management and project management for any office, retail or industrial project.
Energy Efficiency Upgrades
More and more property owners are recognizing the importance of investing in energy efficiency upgrades. Reducing energy consumption reduces operating expenses and increase's a property's value.
Over time, every building will need to be upgraded as occupancy levels and usage needs change. LED light retrofits, water efficient toilets, EMS/automation, solar panels, boiler and HVAC upgrades have the potential to reduce electricity up to 40% and water usage up to 7%. Suntide is well versed in these cost saving measures and can work with you to discover what energy efficient upgrades might be best for you and your budget.
Whether for an office, retail or industrial space, our construction team has the experience and the technology to improve your property's performance and be well equipped for the future.