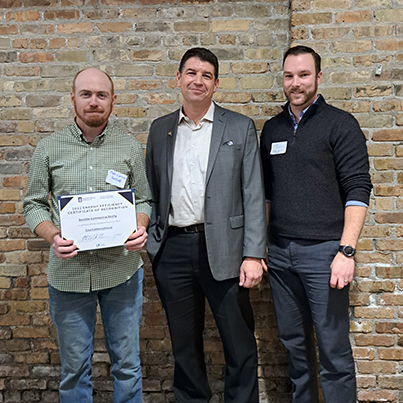 In November of 2022, Suntide attended the Energize St. Paul Recognition Ceremony. Suntide was recognized as an "Energy Efficiency Change Maker" for use of an energy management system within Court International, an endeavor which has reduced the property's energy consumption by over 40% in 3 years.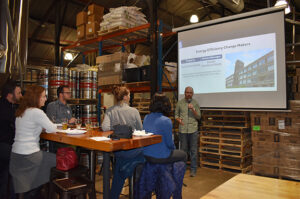 Max Currie, Suntide's President and Chief Engineer, received the award on Suntide's behalf. "Most of energy management is measuring your property's energy usage," Max explained. "Because of course you can't improve what you don't measure. Another important part is simply having a team that cares, that is willing to put in the time and effort of measuring. Rooftop solar has also played an important part."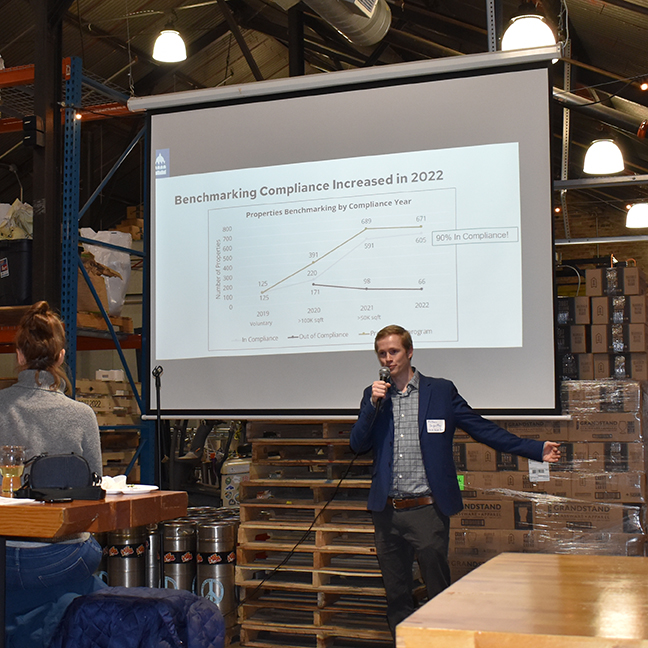 Through the Energize St. Paul program, the city aims to make its public, commercial, and residential buildings more energy efficient. St. Paul is proud to be one of the most active Minnesota cities in pursuing energy efficiency, with 671 properties participating and 90% in compliance – an incredible achievement!
The event was held at Lake Monster Brewing and catered by Afro Deli. Many thanks to the event's partners which included
Suntide has and will continue to make energy efficiency an integral part of our property management strategy. Thank you to everyone for making this program a success!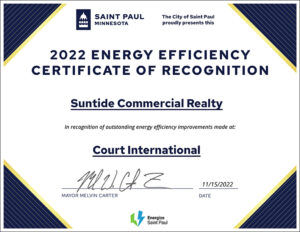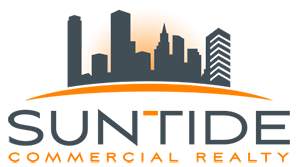 2550 University Ave. W. #416S
Saint Paul, MN 55114
Property Management  |  Brokerage  |  Construction  |  Interior Design
.