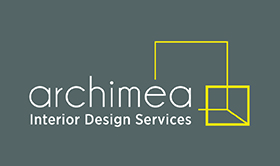 Archimea Interior Design Services recognized early on when working with Suntide Commercial Realty that the two companies complemented each other. Suntide, a full-service commercial real estate firm, regularly collaborated with Archimea on interior design projects for its construction projects, and as of March 15, 2022, Archimea officially became the interior design branch of Suntide Commercial Realty, Inc.
"Suntide really stood out to us," notes Margret Lemkins, Archimea's founder. "Our two teams did several projects together, and it worked out very well. The more we got to know Suntide's people and methodology, the entire culture was very attractive to us."
For Suntide, adding interior design to its list of services provides for a true one-stop shop experience for their clients. The company provides third-party property management, maintenance, brokerage, construction, and now, commercial interior design.
By adding interior design services to their boutique firm, Suntide's construction team and brokers will have full access to designers and their expertise, including space planning, conceptual renderings, pricing plans, construction drawings, as well as furniture and material selections.
Keeping the Archimea Brand
Barb Schuba, Suntide's CFO/CCO and Principal, says the company plans to keep the Archimea name and brand. "Margret Lemkins will stay on in a consulting role for the first year, supporting Vicki and the team when needed. We've retained the Archimea name and team members for this new interior design branch of Suntide. Adding interior design to our services and all that Suntide has to offer to Archimea's business, well, I think this is a win-win for everyone."
Vicki Kotsonas, Archimea's Director of Design, agrees. "We want our clients to understand that they can expect the same great service and interior design expertise as before. We believe this will be a seamless transition."
Helping Brokers, Tenants & Property Owners
Archimea, says Kotsonas, has varying clientele.
"Brokers, tenants and owners all have different priorities when it comes to completing a project. It's our responsibility to understand the reasoning behind the priority, provide honest communication, and deliver a well-designed space within an appropriate budget. Our flexibility and ability to actively listen is what makes Archimea valuable."
Lemkins describes Archimea as a "little speed boat that can be very flexible and react very quickly to whatever happens and whatever is needed. Having the ability to be nimble is what sets Archimea and Suntide apart from other firms."
Kotsonas adds, "The brokers we work with depend on us to be responsive, because if we don't, the broker could lose prospective tenants. This is one of the things they love about us. It's very much a dual-beneficial relationship."
Workspaces that Inspire
Suntide and Archimea collaborated on the 17,000-square-foot BlueSky Online School in Bloomington, a public school, free to all students in grades 7 – 12 throughout Minnesota. BlueSky moved into an office building and wanted their space to reflect the school's culture and provide flexibility for in-person classes and hands-on demonstrations. BlueSky wanted a very open space at the school's entrance as a place for students and parents to gather before, during, and after class-time activities.
The project introduced a lot of glass office fronts, where there could be visual supervision of students' study areas, and lots of natural light flowing into the space, Lemkins explains.
Archimea completed the programming, space planning, code compliance research, and the construction drawings for the project. Suntide constructed the tenant build-out and selected finishes and furniture.
"We experienced this intense collaboration with Suntide," Lemkins notes. "We learned so much about construction from them, and we were able to give them the drawings very quickly. It was a beautiful collaboration project."
Suntide and Archimea also worked together on remodeling an employment agency in Edina. Suntide completed the construction while Archimea handled the design development and drawings. It was an extensive remodel of the client's building, adding new training centers, conference space, new entrances, and an elevator.
"We were all in the meetings together during the programming, so it was truly a collaboration between the end user, the design team, and the construction team," says Kotsonas. "Being in the same office with Suntide, when a question arose or a workaround needed to happen, we were both right there to develop the best solution."
Lemkins says through these complex projects, Suntide and Archimea have developed a great mutual respect for each other and the services they provide.
"These projects are so much better because everybody pulls on the same string and brings in their specific knowledge base," she adds.
"Having interior designers in-house encourages collaboration and ultimately makes the real estate process more turnkey for the client," says Schuba. "It's an exciting time, when a company is able to introduce a whole new set of team members and core services."
Have a project? You can reach us at 651.603.0321. Your call will be routed to the appropriate person for your specific needs.
Archimea Project Samples
Some of these projects were done in collaboration with other entities:
Tapestry Moon Senior Living – Moon Township (in collaboration with DiStyle Design and Tapestry Management)
Ameriprise Financial – Edina (in collaboration with Appro Development)
Focused Eye Care – Lakeville (in collaboration with Suntide Construction and Eye Designs)
Court International – St. Paul (in collaboration with Suntide Construction)
Emagine Theater – White Bear Lake (in collaboration with Amcon Construction)
BlueSky Online – Bloomington (in collaboration with Suntide Construction)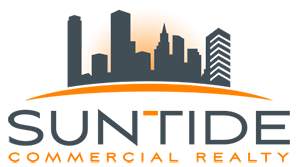 2550 University Ave. W. #416S
Saint Paul, MN 55114
Property Management  |  Brokerage  |  Construction  |  Interior Design