Kristyn Secaur is the Director of Construction Services at Suntide Commercial Realty in St. Paul, Minnesota. Suntide has an in-house construction team that provides commercial build outs, tenant improvement projects, office remodeling, renovations, and redevelopment. Kristyn oversees these construction projects from beginning to end. This includes bidding projects, planning meetings, assisting clients with design and finish selections, gathering proposals, scheduling team members and vendors, tracking job costs, invoicing, and closing out the projects.
Kristyn began her career as a Property Manager responsible for office and retail space throughout the Twin Cities. This previous role gives her invaluable insight into safety protocols, city rules and regulations, potential maintenance problems, and cost saving strategies. She understands both the point of view of the tenant and the landlord, making her the ideal liaison between vendors and clients.
Redevelopment & Renovation
Kristyn's most notable achievement was her direct involvement in the redevelopment of the Case building. Case was originally a tractor warehouse in St. Paul's Midway neighborhood. In 2018, Suntide Commercial Realty redeveloped Case into 170,000 SF of creative office space. Kristyn was directly responsible for the interior and exterior design of this project as well as management of all the building and tenant build outs. Thanks in part to Kristyn's visionary ideas and leadership, Case has played an integral role in the renaissance of Midway and served as a complementary sister property within the Court & Case campus.
Commitment to Sustainability & Energy Efficiency
Kristyn contributes to the Minnesota community through her commitment to sustainability. Suntide, a construction and property management firm managing over 3 million square feet of commercial space, is a vocal proponent of energy efficiency upgrades and environmental sustainability. The company makes an ongoing effort to invest and promote energy efficiency in all the buildings the company constructs and manages.
Kristyn upholds this initiative through all of the construction projects she manages. For example, Kristyn oversees the installation of LED light retrofits, water efficient toilets, energy management systems, rooftop solar panels, and the commissioning of boiler and HVAC upgrades. Her efforts save the client not only on monetary costs but also in the project's water conservation, reducing CO2 production, and overall environmental impact.
"The easiest way to implement sustainability is by reusing what is already on-site," says Kristyn. "Many spaces can be value-engineered to use the existing structures and materials to highlight the history or uniqueness of the space while replacing the outdated materials. This reduces waste in our environment and helps retain the historical context of the community."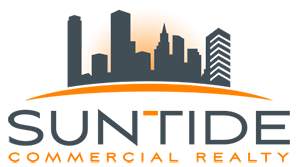 2550 University Ave. W. #416S
Saint Paul, MN 55114
Property Management  |  Brokerage  |  Construction  |  Interior Design