Big things are happening at our Court & Case campus. The 4-story atrium of Court International is undergoing a facelift. The remodeled lobby, which will be completed this spring and summer, will be more spacious, feature energy efficient lighting, new paint, flooring, and offer more seating options for tenants and guests.
The redesign of the Court International atrium is the result of a creative collaboration between Archimea Interior Design and Suntide Commercial Realty. The goal of the remodel is to provide a contemporary space with clear and effective wayfinding between the two towers. The project consists of brick, planter, and glass block removal, the introduction of new floor finishes, and the addition of color as visual cues. Color is used to create a focus on entries and exits in order to distinguish between the North and South towers. The ceiling in the area between the two towers will be removed, exposing existing wood decking, and the existing hall will be opened up to expose existing brick. Archimea developed conceptual renderings to communicate the new design to ownership and assist in understanding the interaction of all new elements including lighting and graphics.
The Court International atrium will be rejuvenated to match the innovation and energy generated by tenants residing in this iconic building.
Thank you for your patience during construction. We are very excited about this transformation!
Renderings: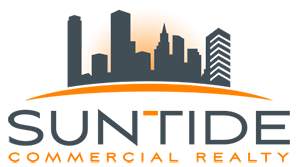 2550 University Ave. W. #416S
Saint Paul, MN 55114
Property Management  |  Brokerage  |  Construction  |  Interior Design