The Challenge
The 4-story atrium of Court International had not been remodeled since 1986 when the building was first redeveloped from an industrial building into an office property. The original atrium had many obstacles including inefficient wayfinding, an inner corridor that had a low ceiling and poor lighting, outdated flooring, and minimal seating options.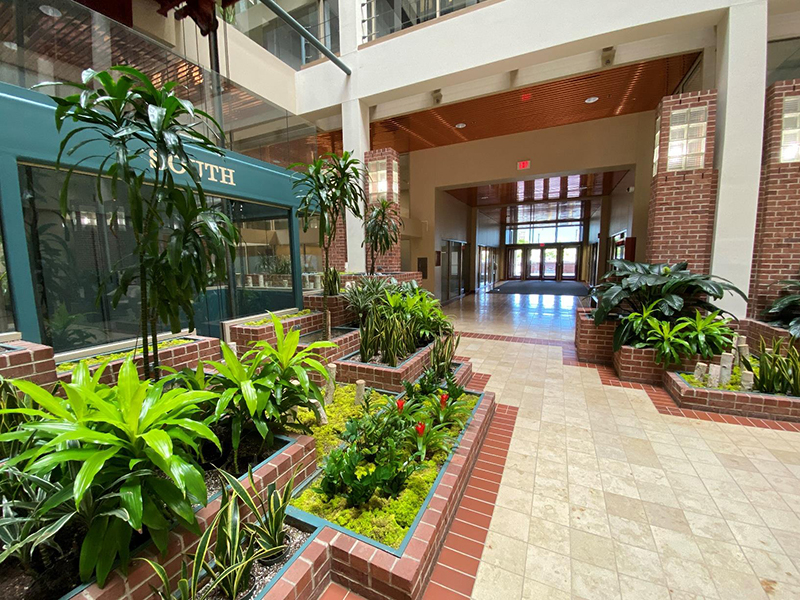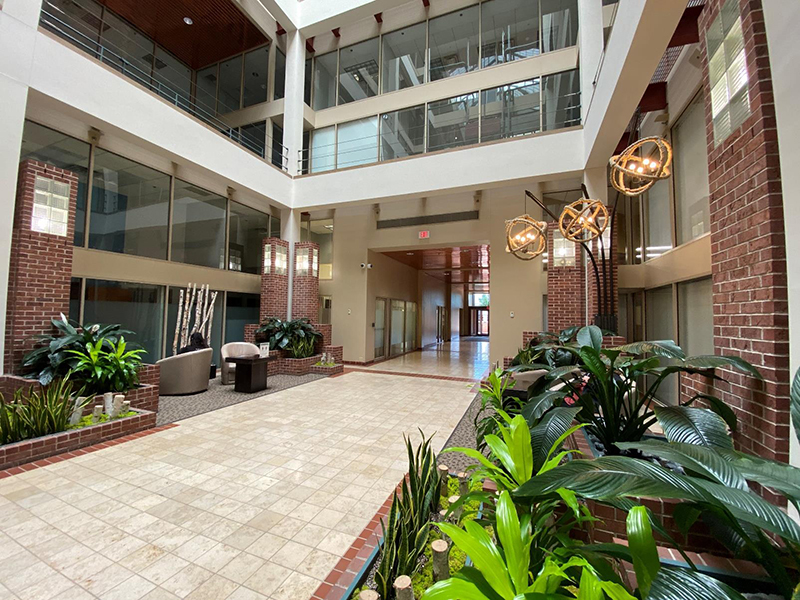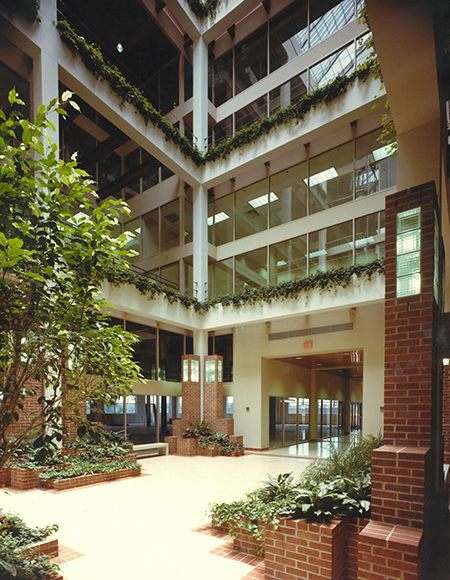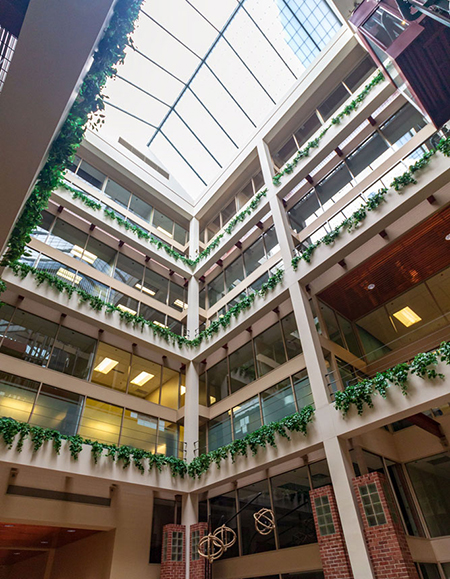 The Vision
Archimea Interior Design Services handled the interior design of this project. The team set out to create a contemporary space with improved lighting, updated finishes, and had more seating options for tenants and guests.
Curved lines were used to break up the rectangular space
Bold colors were used to improve wayfinding between the two towers: orange for the South, green for the North
Additional signage was installed to direct guests to points of interest such as Piccola coffee shop, the conference facility, the fitness center, and the Egg & I restaurant
Some of the original masonry was left in place and complemented with wood panels
Additional furniture was added to create clusters of collaborative seating
Interior Design Renderings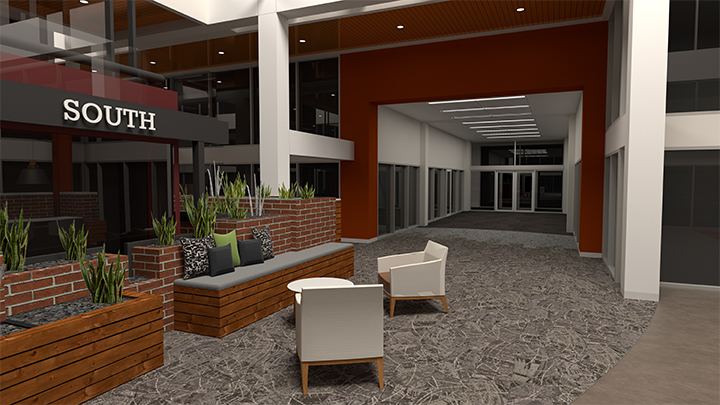 Rendering of remodeled south tower elevator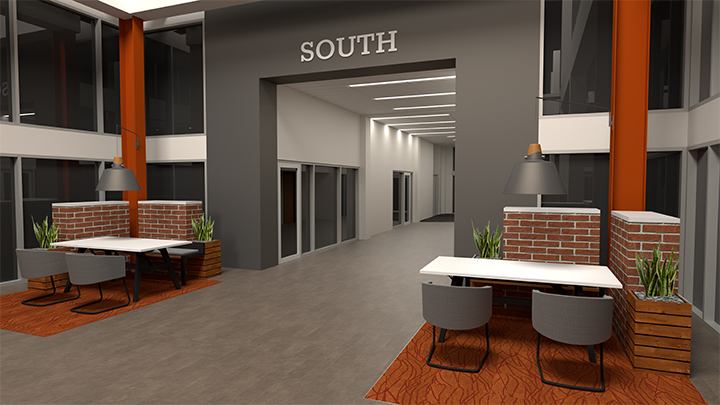 Rendering of remodeled south tower seating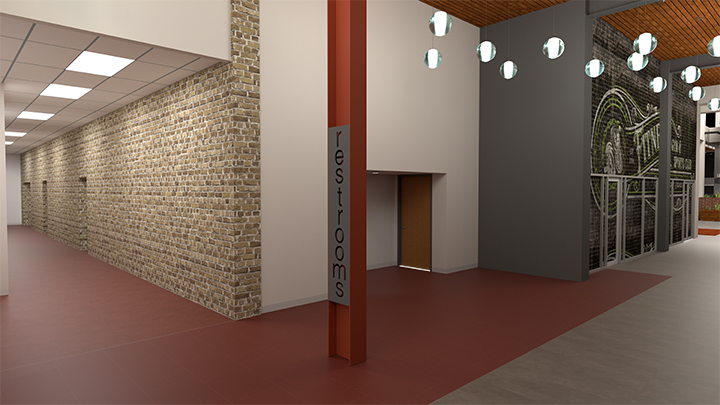 Rendering of remodeled corridor in front of the restrooms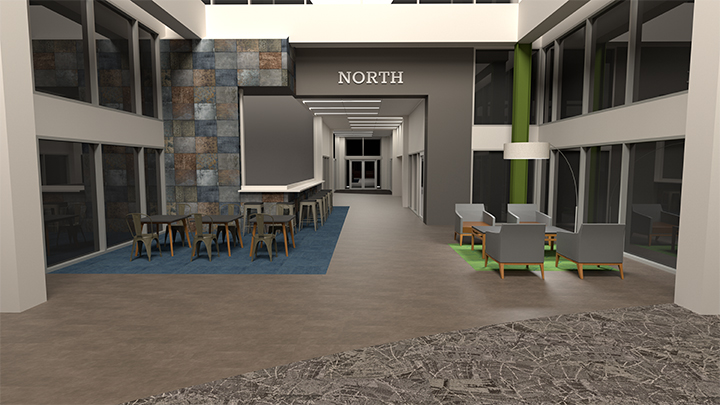 Rendering of remodeled north tower and coffee shop
Construction
The largest challenge for this project was the removal of the original masonry. Because of possible noise disruption to the tenants, much of the demolition work had to be done in the early hours before dawn.
Also, much of Court's inner atrium is glass. Therefore, before each set of brick planters could be removed, the glass entryway of every nearby tenant space had to be meticulously covered in protective covering in case there were any flyaway pieces.
The dated copper ceiling in the corridor between the tow towers was removed, exposing the original wood decking. Original architecture and design elements were exposed, such as turn-of-the-century beams and brickwork, that show off Court's 100-year history.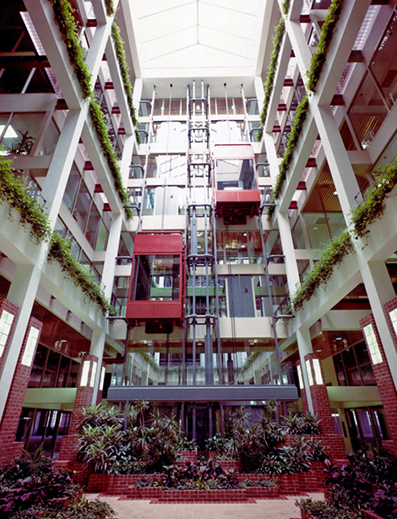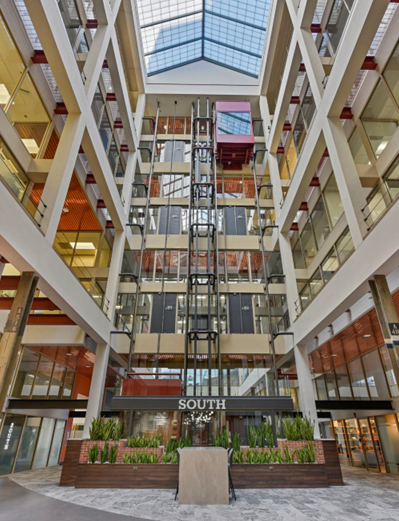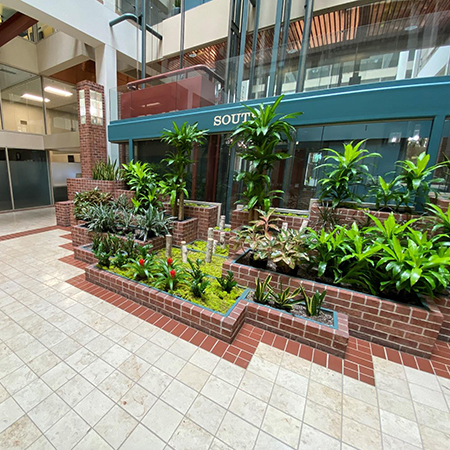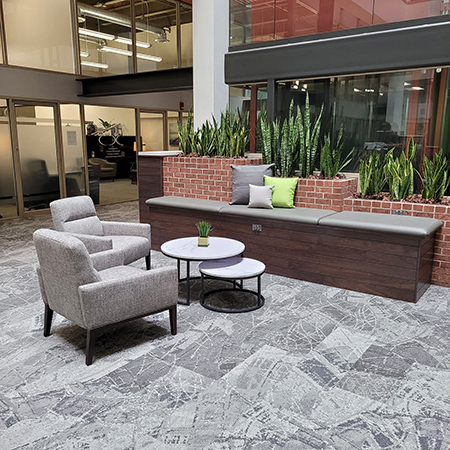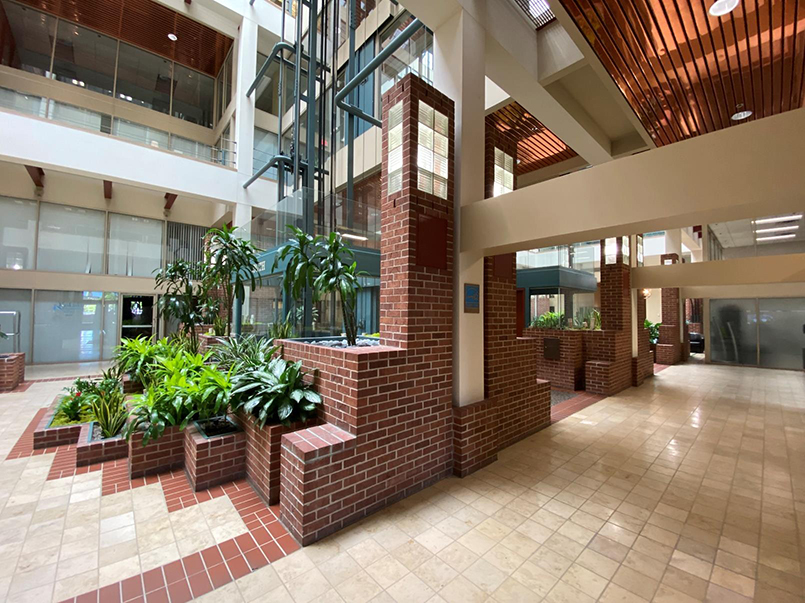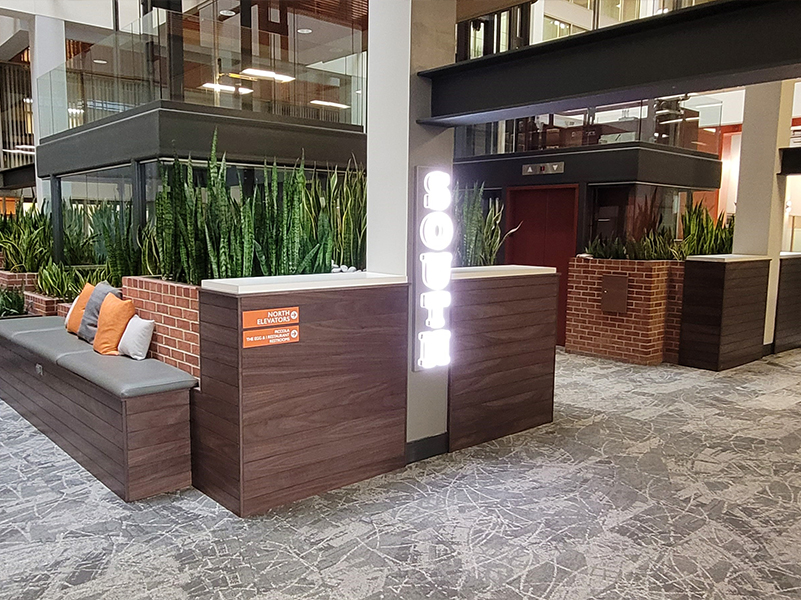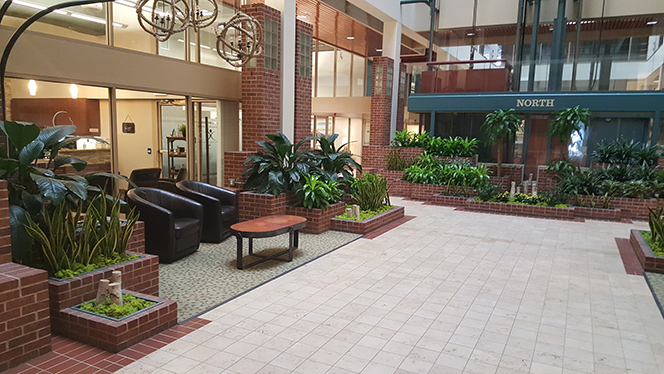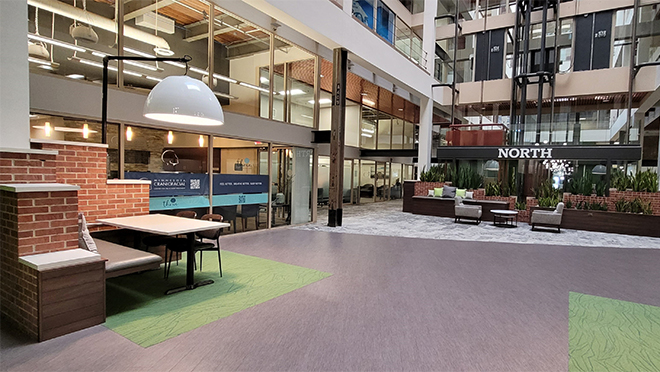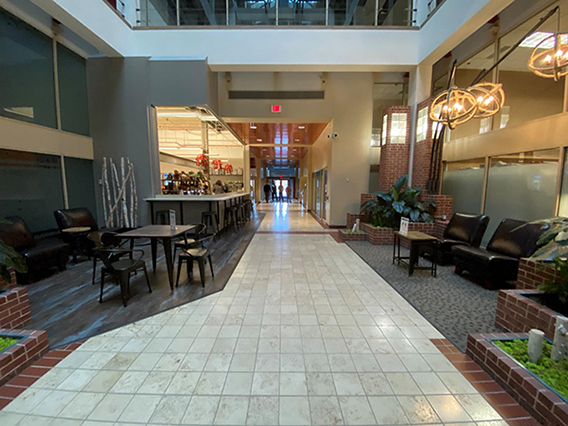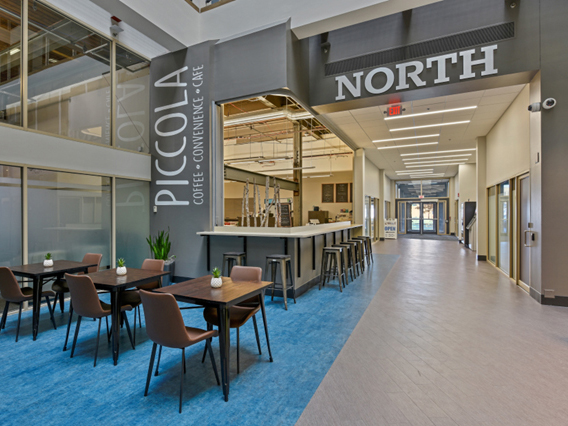 The Finished Product
The project was completed in September of 2022, and the remodeled atrium is now more spacious, features energy efficient lighting, tons of glass, a large history wall, new luxury flooring, new wayfinding, and more seating options for tenants and guests.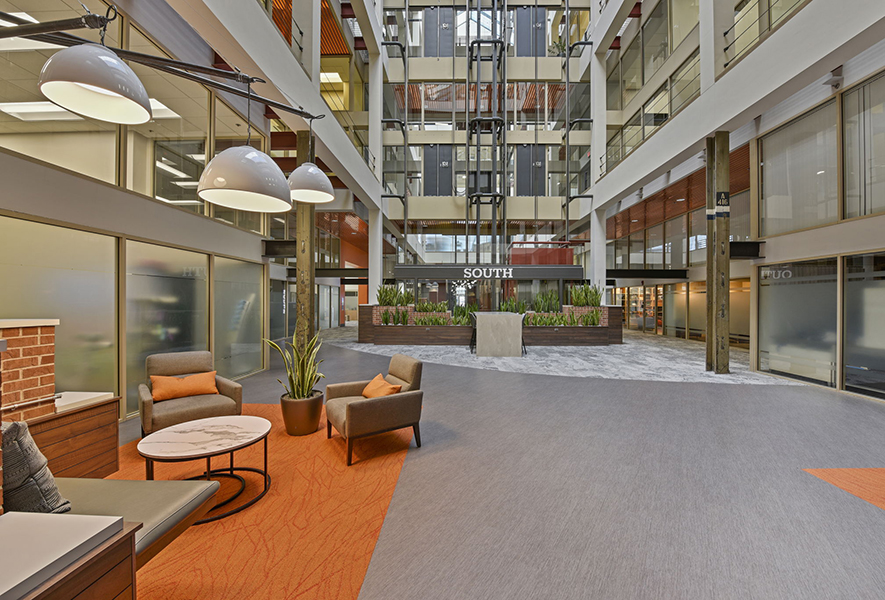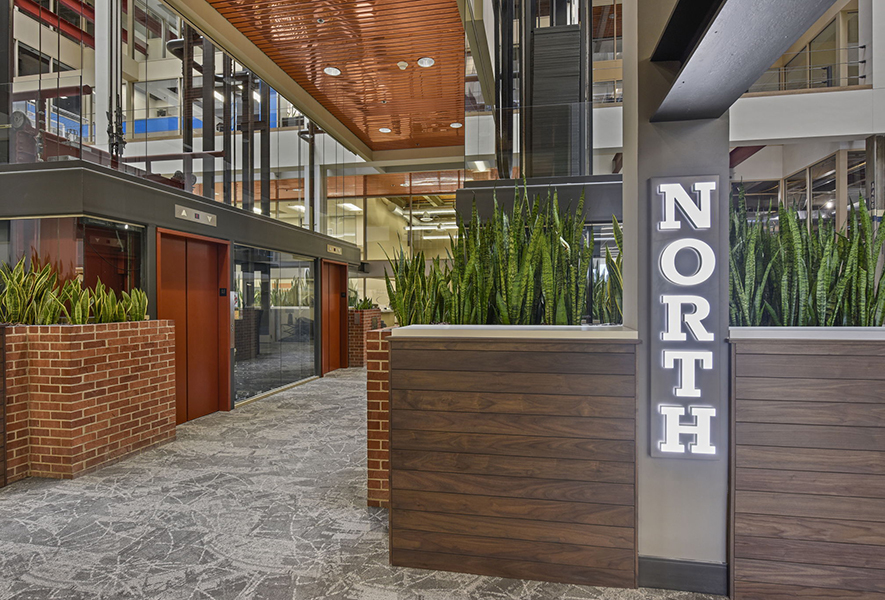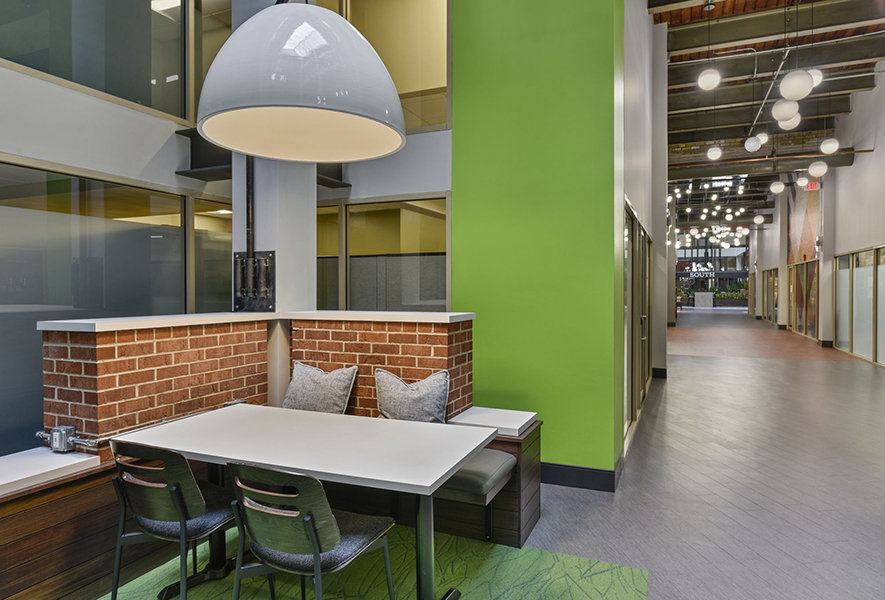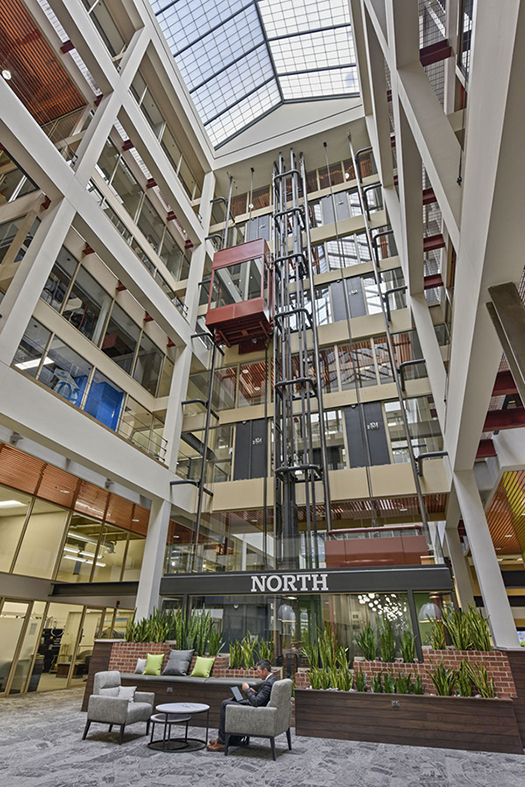 Energy Efficient lighting

Complete demo of masonry

New carpet 

New luxury flooring

Improved wayfinding & signage

New furniture

Original brickwork exposed

Corridor raised and expanded